About Sterling Volunteers Integration
We're thrilled to partner with Sterling Volunteers to offer integrated background checks & underline our commitment to enhancing child safety & streamlining the volunteer sign-up process.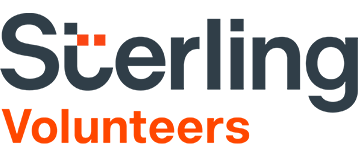 Integrating your Innovative Mentoring database with Sterling Volunteers allows you to:
Remove the administrative burden of screening – Sterling Volunteers is integrated into your volunteer onboarding workflow within Innovative Mentoring, saving you time, money and the hassle of working with two separate systems.
Give volunteers the option to pay – Preserve your budget by allowing (or requiring) volunteers to pay for all or part of their screening – or asking for an optional contribution. Verified Volunteer clients report saving an average of 40% on screening thanks to volunteer contributions.
Enjoy peace of mind with monthly monitoring and optional annual rechecks – Other checks are "one and done". Sterling Volunteer checks are automatically updated each month so you stay protected. Plus, Innovative Mentoring's integrated solutions allows you to automate annual resubmission and/or monitor background checks that have expired.
Make more informed decisions – Sterling Volunteer background checks are the most comprehensive and accurate available and include the Department of Justice Sex Offender Search – the only up-to-date, comprehensive source of sex offender information.
Request Information