Innovative Mentoring Software began in 2001 when our CEO Jamie Anderson's wife, Suzanne, was working as a volunteer coordinator at Kinship, a mentoring organization in Minneapolis, MN, that needed a better data management system. Having gone to college with Mark Bajema, a software engineer, and Stacy Bajema, a social worker, she recommended their newly formed software company for the project. Innovative Mentoring Software was born! Mark and Stacy not only took on the project but also became mentors themselves.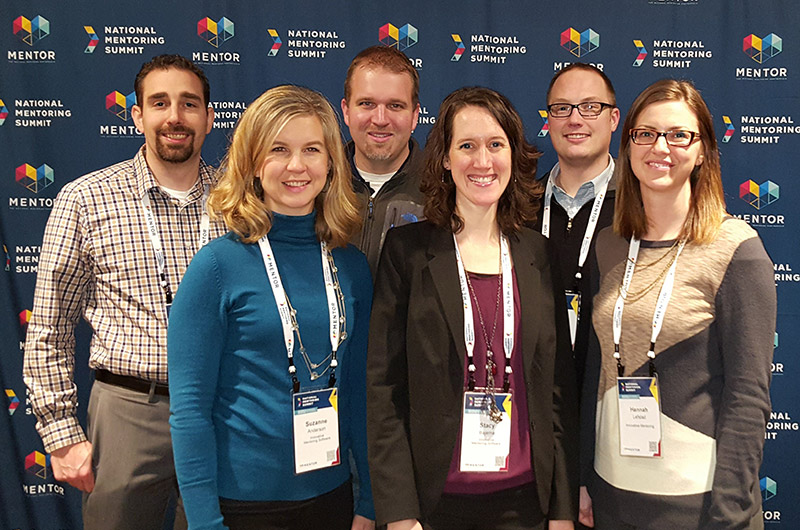 Passionate about mentoring, seeing the need for a user-friendly yet robust software solution, and encouraged by the Kinship network to share the software more broadly, they made it available to mentoring programs across the country. Coming full circle, in 2015 the two couples partnered further and Innovative Mentoring Software became a division of Emergent Software, a top-rated software development firm in Minneapolis. Long-time friends now sharing a common vision: to bring the benefits of Innovative Mentoring Software to as many organizations as possible!
Since then, we've added a team of professionals who are passionate about technology and the ways it can help you serve kids better.
At Innovative Mentoring Software, we are committed to providing you with:
a user-friendly yet powerful way to manage your unique data tracking and reporting needs
excellent customer service
We know that for some kids, having compassionate adults who care about them and advocate for them can change their lives… or even save their lives. We love the work we do, and we know that you do, too. We want to team up with you to make a difference.
Our Team