Manage Your Program
Innovative Mentoring Software helps manage your contacts, mentors and mentees. It is customizable to your specific needs for both mentoring and non-mentoring initiatives. Our system provides a easy way to access case notes, activities and outcomes.
Automated follow-up reminders
Upload documents & photos
1-on-1, group, & multiple matches
Report Outcomes
Innovative Mentoring Software supports evidence-based mentoring, by giving you access to custom reporting on your data and allowing searching and filtering by any field.
Built-in reports & charts
Your own mentee & mentor surveys
Compare baseline & milestone results
Export all data & reports to Excel
Engage Your Mentors
Innovative Mentoring Software saves you time by letting you track all communication with your mentors, collecting their activities and responses directly into the reporting system. The system is easy for mentors to use, allowing them to access the Mentor Portal from the web or an app on their phone.
Mentor Portal allows mentors to submit activities & receive messages
Send mass emails
Create mailings, labels & envelopes
Integrated with Constant Contact
"The entire Innovative Mentoring Software team has brought us to the next level of mentoring services. Their professionalism and attention to detail is second to none. I highly recommend Innovative Mentoring Software and the great people that support it."



Robert Keller, Director of Information Systems
Big Brothers Big Sisters of NYC
"Innovative Mentoring Software created a customized solution with tailored support that has allowed us to meet and exceed our federal grant reporting requirements. It is easy to use, and with a click of a button we are now able to pull accurate and real-time numbers at the national level that meet our exact DCTAT reporting requirements."



Kerri Feider, Director of Communications & Technical Resourcing
Leadership Foundations
Youth Mentoring Initiative has partnered with Innovative Mentoring Software since 2014. In that time YMI has doubled in size, growing from 5 staff members to over 10.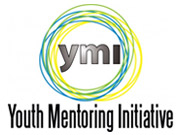 "Innovative Mentoring Software was the perfect solution for a complex federal grant. We had 18 different users entering data and the software was easy to learn and use. Most importantly, the reporting process was a dream."
Ted Qualli, President
Big Brothers Big Sisters State Association of Pennsylvania
"The database has been a great way to streamline all of the records. It has made our organization more effective and efficient as a way of caring for our volunteers and kids."
M. Middleton, Amachi Match Specialist
Why Innovative?

Easy to Use
Our users appreciate how easy our system is to use. You can get started in as little as two weeks.

Complete Solution
Import the data from your current system and access it securely from anywhere.

Affordable
Our software is affordable no matter the size of your organization, including free training and support.

Our Users Love Us
Innovative Mentoring Software has been used for 15+ years by over 150 organizations.
Request Demo