Mentoring Software Testimonials
Innovative Mentoring Software has been used for 15+ years by over 200 organizations.
"The entire Innovative Mentoring Software team has brought us to the next level of mentoring services. They were clearly prepared for the incredible complexity of our legacy system's transition. The professionalism and attention to detail is second to none. I highly recommend Innovative Mentoring Software and the great people that support it."


Robert Keller
Director of Information Systems, Big Brothers Big Sisters of NYC
"Innovative Mentoring Software created a customized solution with tailored support that has allowed us to meet and exceed our federal grant reporting requirements. Their team worked with us to create a solution that meets the needs of 26 diverse programs across the country. It is accessible and easy to use, and with a click of a button we are now able to pull accurate and real-time numbers at the national level that meet our exact DCTAT reporting requirements."


Kerri Feider
Director of Communications & Technical Resourcing, Leadership Foundations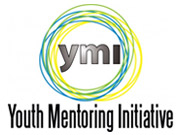 Client Spotlight
Youth Mentoring Initiative has partnered with Innovative Mentoring Software since 2014. In that time YMI has doubled in size, growing from 5 staff members to over 10. Read more...
"We have had a wonderful experience with Innovative Mentoring Software."
Jessica Redding
Director, Mentoring Children of Prisoners Seton Youth Shelters
"The database is intuitive. When I do have questions, their customer service is quick to respond [with] easy-to-understand explanations."
Lisa Meyers
Program Coordinator, Kinship Partners
"After 25 years in various non-profit agencies, trying to manage with software programs that always fell short, it is a relief to be using IMS. This is a flexible program that is straightforward but robust, and it meets our needs well. As a mentoring and youth development agency that is growing and diversifying, it was critical to find a software with extensive customization capacity, and that is what we found in IMS. The company has made a number of enhancements to the system even during our first year on board, and their delightful management staff works closely with us as we fine-tune our needs. IMS is a great partner and the software is one we highly recommend."
Megan Koehler, LCSW
Vice President, Mentoring Services, Jewish Big Brothers Big Sisters of Los Angeles
"Innovative has been a blessing to our ministry. Because of it, our ministry has improved its overall organization and ability to increase staff performance. The ability of tracking who is in our program and the outcomes of each child has allowed us to take our grant reporting and measurement outcomes to our board and donors to a whole new level."
K. Osborn
Amachi Program Director
"I have been 100% pleased with Innovative Mentoring and the support they offer! They have thought of every type of report you would want."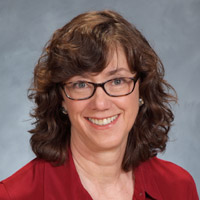 Lauren Smith
Champaign-Urbana Mentoring Program
"Innovative Mentoring Software has been an amazing software system that stands out because of its stellar customer support and easy-to-use interface. I enjoy working with the Innovative Mentoring customer support and do not feel like my questions are stupid or not worth their time. I like how easy it is to track data within the system and find running reports to be a breeze. I would definitely recommend this software."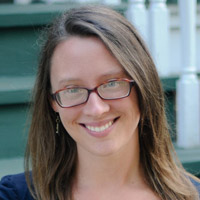 Heather Canipe
Director of Student Programs, Western Youth Network
"Innovative Mentoring Software was the perfect solution for a complex federal grant. We had 18 different users entering data and the software was easy to learn and use. Most importantly, the reporting process was a dream. We literally had to select a date range and the report we wanted to see and that was it. The reports were set up to pull exactly what the federal government wanted – no downloading to Excel, no filtering or manipulating. It worked perfectly."
Ted Qualli
President, Big Brothers Big Sisters State Association of Pennsylvania
""Innovative Mentoring Software has been great for our small program. We are limited to two full-time staff people, so a system that compiles all the information we need in one place is essential! It allows us to store what we need, and get information we want, in a matter of seconds. The days of manually counting Excel spreadsheet rows are over, and it's been a lifesaver for us. This software was clearly developed by people who understand mentoring and understand the kind of information you need to have readily available."
Hannah Danto
Oremi Mentoring Program Coordinator
"The database has been a great way to streamline all of the records. It has made our organization more effective and efficient as a way of caring for our volunteers and kids."
M. Middleton
Amachi Match Specialist
"We have really enjoyed using the software; it has helped us out tremendously."
Patti E.
Grant Technician, Partners in Prevention Longview, Texas
"My program went through some changes and we needed to look for new options for collecting and organizing our data. I contacted Innovative Mentoring and they were wonderful. I am not the best with technology, so I tend to need a lot of guidance. The support that I have received has been the best. They always get back to me and never make me feel like my questions aren't important. I recommend Innovative Mentoring Software to anyone that wants to get their data under control. It is a wonderful program and some of the best tech support that I have ever received."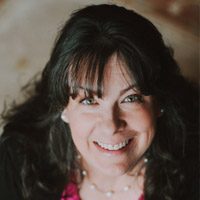 Angie Woodford
Program Coordinator, STARS Mentoring Program-Storm Lake, IA
"Innovative Mentoring Software has been a tremendous tool for managing our work-flow, tracking our program metrics and helping staff organize their day-to-day tasks. The interface is user friendly and customer support is very helpful. They have also been very responsive in finding ways to address our organization's needs with customization and software updates."
Becky Reid
Program Coordinator, Big Brothers Big Sisters of the Central Blue Ridge
"I can't tell you what a difference this system has made as compared to our other one."
Alice P.
Volunteers in Prevention, Probation & Prisons, Inc. (VIP Mentoring), Detroit
"Detailed. User friendly. Easy to Navigate."
M. Jackson
Amachi Mentee Recruiter
"Our organization started using Innovative Mentoring Software almost two years ago and has found it very helpful. We track over 500 kids annually in 7 different programs, and the software makes it easy to keep our records in one place. We especially like that it tracks kids by graduation year, so we don't have to start new records for them every year.
Our mentoring program is small, but the match function is fantastic for tracking both mentor and mentee information, length of the match, etc.
We also use the fundraising module for our donor/contact database, and really like having it integrated with our volunteer database because many people overlap.
Also, customer support is always extremely helpful, knowledgeable, and friendly whenever we send a support ticket!"
Faith Bosland
Executive Director, Springfield Christian Youth Ministries
"I love the database. It is easy to use and the reports and searches are great. I used the searches to report to a funder, and they were very impressed with the amount of information we were able to provide."
Lori Clasemann
Executive Director, Mentor Works Too Kinship
"Our program has offices serving clients in four rural counties. The database allows us to access our client and donor records anywhere and at any time."
David Downing
Executive Director, Kinship Partners
"Kinship of Greater Minneapolis and our case coordinators are happy with all that Innovative Mentoring Software provides. We use it for all of our case file record keeping, bulk and individual emailing tasks, follow up and check in reminders, information tracking, reporting, and much more. It makes attending to everyone in our program a manageable task as we are a small non-profit team serving 500+ individuals in a regular fiscal year. We are happy with this product and will continue to utilize it to maximize our role as an evidence-based and effective expert partner in the mentoring field."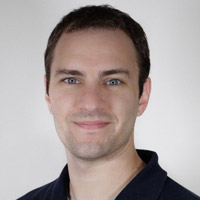 Jerod Petersen
Associate Director of Community Engagement, Kinship of Greater Minneapolis
"The options that are available in terms of documenting communication and uploading documents has made a huge difference in going paperless. The search functions have made finding specific information an easy process."
M. Cummins
Amachi Match Specialist
"I am able to tailor the program to make it perfect for my organization along with being able to print several reports and to export data as needed for spreadsheets and labels. Moreover, the staff [of Innovative Mentoring Software] have been very pleasant, open to suggestions and very helpful."
Aaron Olson
Executive Director, Kinship of Morrison County
"Accessing the database from the Internet is HUGE. I also like the search screens--it is easy to quickly find the right information. And, it is helpful to record in the database my communication with program participants. The database helps me save time, so I am more organized and productive. I can now focus more on serving our clients and doing my job well."
Suzanne Evans
Coordinator, Kinship of Greater Minneapolis
"The database is very practical for managing your organization's data."
D. Monck
Program Assistant
"The database makes my job a lot easier, and I am more efficient. I like that I am able to use it to write in conversations with mentors and families."
Darcy Burke
Coordinator, Kinship of Greater Minneapolis
"Our non-profit organization recently purchased Innovative Mentoring Software, and I can say that this has been a great program. Very user friendly, and very easy to learn. We have had other tracking software for our organization and this beats them all. Just a great program and great customer service."
John R.
Program Assistant Little Dixie Community Action Agency, MCP grantee
"Having worked with MS Access, I am now running a non-profit and needed a product that was easier use. We were using the database within hours of authorization, and the project lead was very helpful. I can express my absolute satisfaction with the database product, but more than that, the professional, personal, and timely service from the Innovative Mentoring Software team."
Robert Burns
President, Prisoners of Hope, Florida
"The best part of our database is that it's very intuitive to use so staff training time is minimal. [The Innovative Mentoring Software team] has provided exceptional customer service. Deciding to work with them has been the best decision we've made."
Marit Mechels
Grants and Information Coordinator, Kinship of Greater Minneapolis
"Innovative Mentoring Software has been a great asset to our program. The web-based system has allowed us to manage our contacts in one place and be able to easily and quickly access them both from the office and at home. We have been able to streamline our volunteer screening process and go almost completely paperless."
Kayla Midthun
Program Director
"At the time we purchased the database system, our program was a staff of 1 and we probably had between 40 and 50 matches. I was trying to handle managing the matches with Excel (which I wasn't very familiar with) and I had no great method of managing a mailing list, donor list, or any other kind of list! I certainly didn't have a good way to remind myself of when to make follow-up calls with my matches.
The database program was a God-send for me. Over time, the additional features that have been added to it have made the program even more indispensable for our organization. We have grown in match numbers, number of programs we run, and in donors and people receiving our newsletter. I don't think we could have achieved what we have done without this very important tool.
[Innovative Mentoring Software] is essential, in my estimation, to running an effective and efficient mentoring program. This is true if you are a small program or a large program. It's easier to start with it when you're small... and then watch your program grow with it!"
Nancy Roth
Executive Director, Bridges Kinship Mentoring
Used by over 200 organizations across the country including:
A Place Called Home

Los Angeles, CA

Amachi Pittsburgh

Pittsburgh, PA

Ambassadors for Christ Youth Ministries

Fresno, TX

Be A Mentor Intiative

North Charleston, SC

BEST Kids, Inc.

Washington, DC

New York, NY

Big Friend-Little Friend, Inc.

Yankton, SD

Bing Youth Institute

Detroit, MI

Boone County Mentoring Partnership

Lebanon, IN

Boys to Men Hawaii

Kamuela, HI

Boys to Men San Diego

La Mesa, CA

Boys to Men Southern Oregon

Talent, OR

Boys to Men USA

Prescott, AZ

Boys to Men Virginia

Richmond, VA

Bridges Kinship Mentoring

Grand Rapids, MN

Brookings County Youth Mentoring Program

Brookings, SD

Butte County Office of Education

Oroville, CA

Canton City School District

Canton, OH

Chelan-Douglas County CASA-GAL Program

Wenatchee, WA

Chippewa Area Mentoring Program

Chippewa Falls, WI

City of Longview, Partners in Prevention

Longview, TX

COACH Kids of Clinton County, Inc.

Frankfort, IN

Council on Legal Education Opportunity, Inc.

Largo, MD

Covington Partners in Prevention

Covington, KY

DTHD

Minneapolis, MN

Family Support Services of the Bay Area

Oakland, CA

Fighting Back Mentor Program

Santa Barbara, CA

IPPS Mentoring

Delmar, DE

Jefferson City Public Schools

Jefferson City, MO

Jewish Big Brothers Big Sisters of L.A.

Los Angeles, CA

Kids n Kinship

Apple Valley, MN

Kinship Mentoring Princeton

Princeton, MN

Kinship of Cumberland & Turtle Lake

Cumberland, WI

Kinship of Greater Minneapolis

Minneapolis, MN

Kinship of Morrison County

Little Falls, MN

Kinship of Polk County

Balsam Lake, WI

Kinship of Rice Lake & Cameron

Rice Lake, WI

Kinship of the Park Rapids Area

Park Rapids, MN

Kinship of the Perham Area

Perham, MN

Kinship of Tomahawk

Tomahawk, WI

Kinship Partners Inc.

Brainerd, MN

Knoxville Leadership Foundation

Knoxville, TN

Lakes Crisis and Resource Center

Detroit Lakes, MN

LAMP-Kinship

Litchfield, MN

Leadership Foundations

Tacoma, WA

Lexington Leadership Foundation

Lexington, KY

Little Dixie CAA

Antlers, OK

Mentoring to Manhood

Bowie, MD

Mentors for Youth of Dubois County

Jasper, IN

New Opportunities, Inc.

Carroll, IA

Omega Mentoring Youth

Mason, Ohio

Pathways Danbury Youth Ministries

Danbury, CT

Prisoners of Hope, Florida, Inc.

Dunedin, FL

Pro 100 Inc. d/b/a TeenWorks

Indianapolis, IN

Pro Kinship for Kids

New Ulm, MN

Richland-Wilkin Kinship

Wahpeton, ND

RUSC Kinship

Morris, MN

SCORE Mentoring Program

Lebanon, IN

Seedling Foundation

Austin, TX

Seton Youth Shelters

Virginia Beach, VA

Shelby County Youth Assistance Program

Shelbyville, IN

Sierra Vista Child & Family Services

Modesto, CA

Springfield Christian Youth Ministries

Springfield, OH

STARS Mentoring Program

Storm Lake, IA

Step by Step, Inc.

Lexington, KY

The Foundation for Lee County Public Schools

Fort Myers, FL

The Up Center

Portsmouth, VA

THRU Project

San Antonio, TX

Amador Tuolumne County Action Agency

Sonora, CA

Unit 4 Schools

Champaign, IL

Up Center Books

Norfolk, VA

Urban League Of Lexington-Fayette County

Lexington, KY

Urban Ventures

Minneapolis, MN

Urbana Middle School

Urbana, IL

VIP Mentoring Program, Inc.

Detroit, MI

Voices for Children, Inc.- The UP Program

Bryan, TX

Volunteer Center of Bergen County

Hackensack, NJ

Volunteers of America Greater New Orleans

Metairie, LA

Western Youth Network, Inc.

Boone, NC

Word of Hope Ministries

Milwaukee, WI

YMCA of the Okobojis Kinship

Spirit Lake, IA

Young Women Leaders Program

Charlottesville, VA

Youth Emergency Services

Gillette, WY

Youth Mentoring Initiative

Fishers, IN
Request Demo