Mentoring Reports
Innovative Mentoring software includes many was to generate reports to analyze the effectiveness of your initiatives and meet grant obligations. From our built-in reports to powerful search capabilities, Innovative Mentoring Software is capable of meeting your reporting needs.
Built-in Reports & Charts
Below is a sampling of the reports and charts built-in to Innovative Mentoring software. Each of these reports and charts can be filtered by any field in the database and reported for any time period including monthly, quarterly, yearly, etc. All reports export to Excel and all charts export to PDF or image to easily include in a presentation.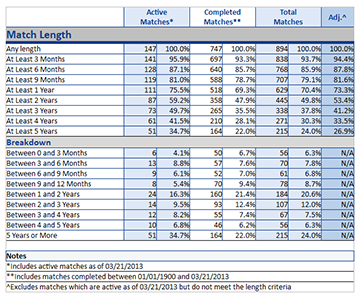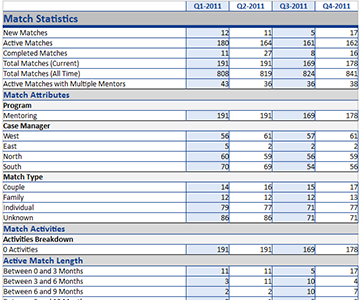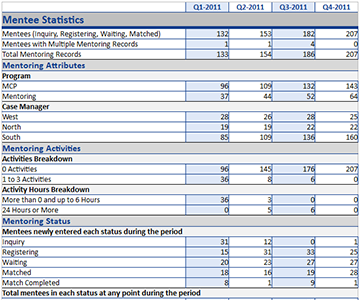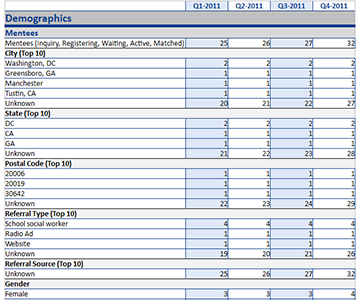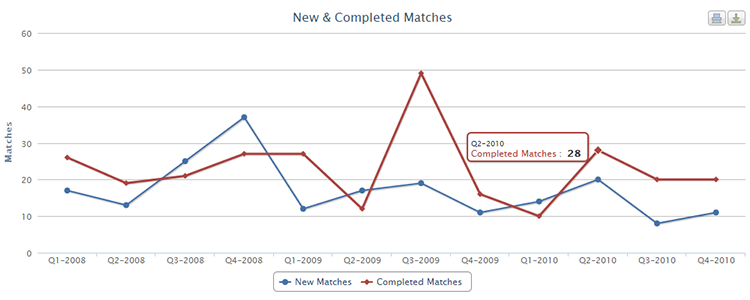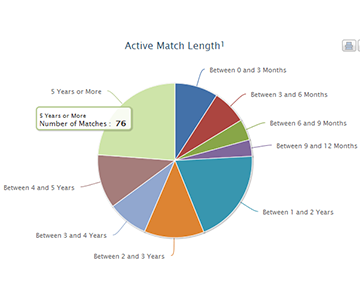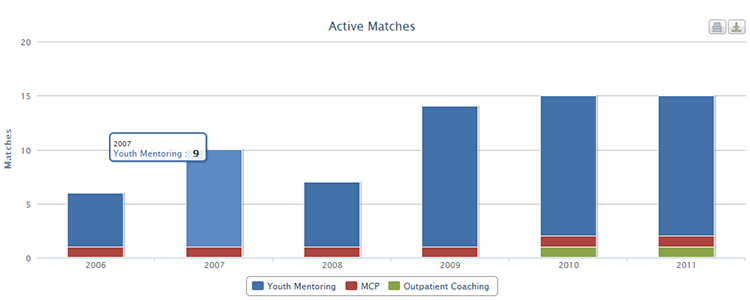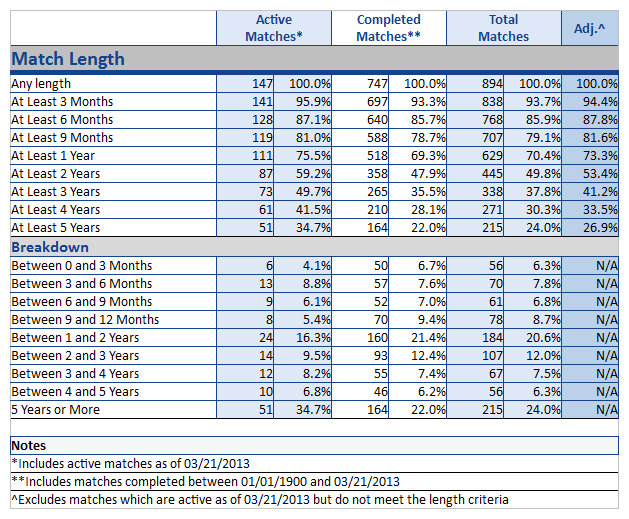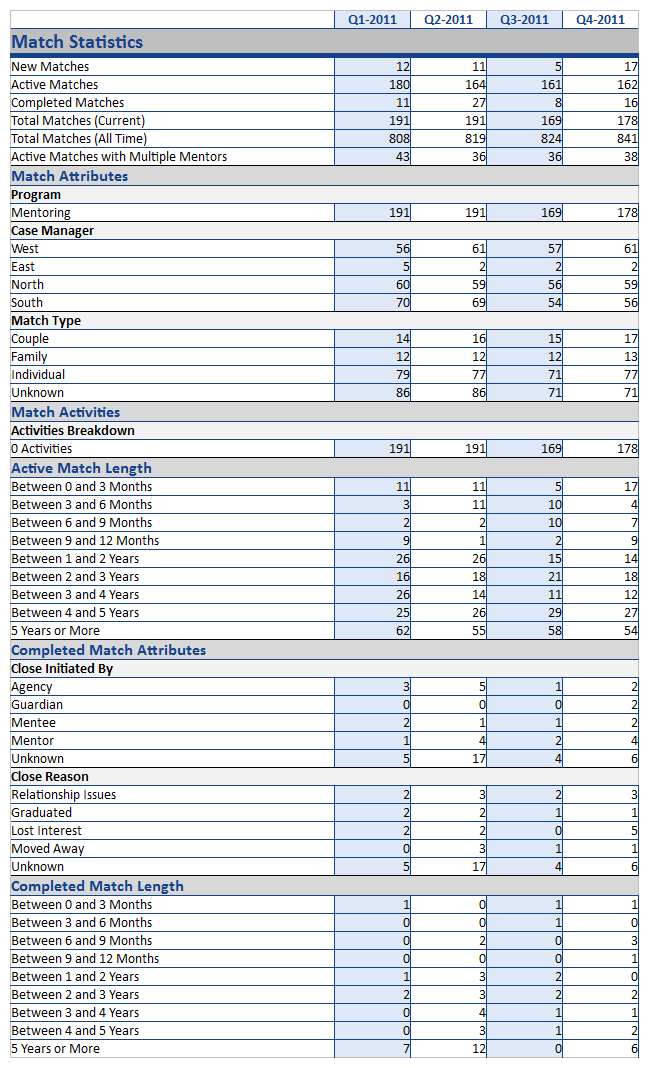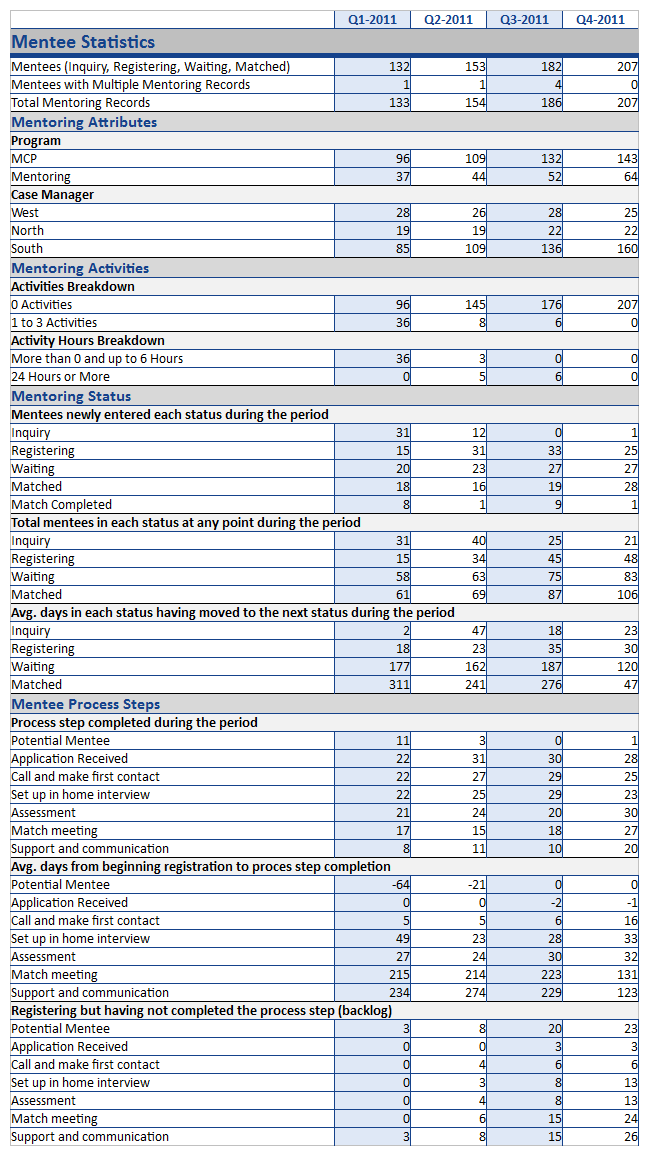 Create Mailing / Mail Merge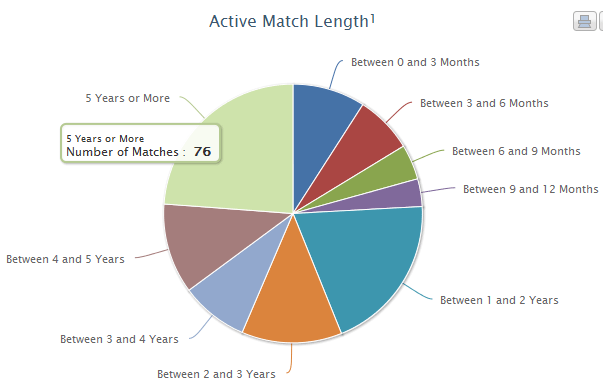 Custom Reporting
One of the most important features of Innovative Mentoring software is the ability to search your data and run custom reports. The software includes robust searching capabilities including the ability to search & filter by any field in the database. From the search results, you can export to excel, send a mass email, create labels/envelopes/letters, add to a group activity, create survey invites, and more... Custom searches can be saved and shared within your organization to run anytime.
Request Demo